Church and state-wide Christian Science events will be posted here.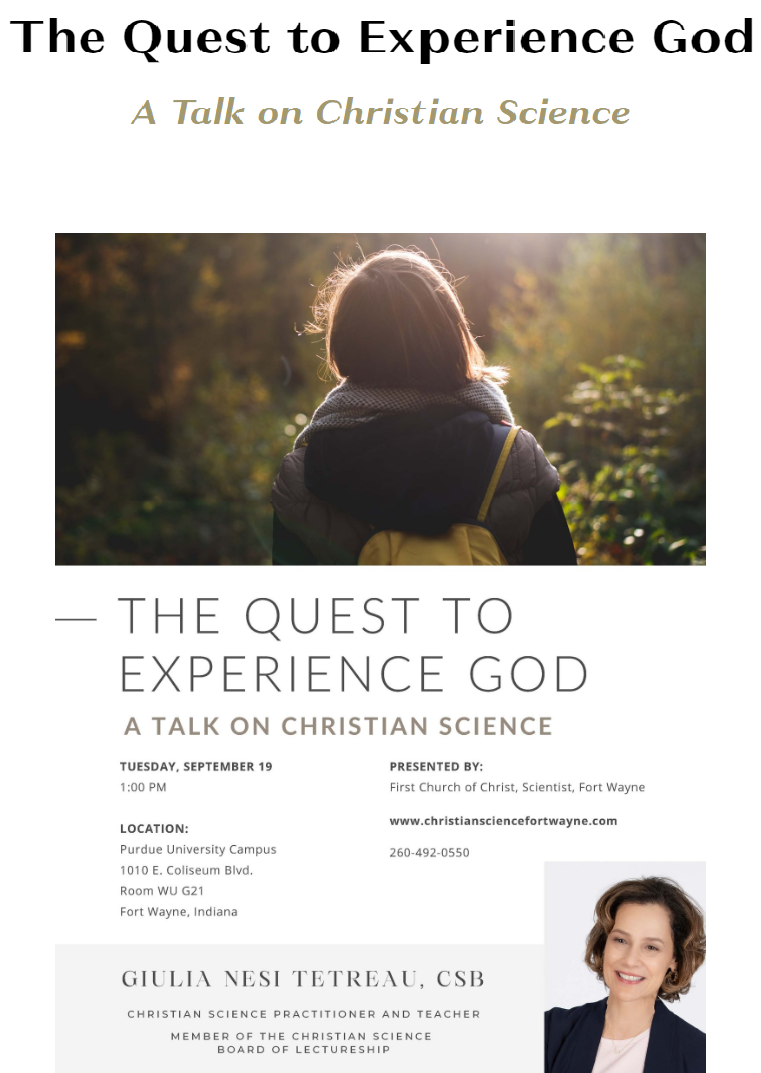 All lectures around the world can be found at this link: https://www.christianscience.com/find-us/find-a-lecture
You can find a lecture happening online almost any time day or night, and in other languages besides English (like German, Spanish, French, Portuguese, etc.). (NOTE: You may need to pre-register in advance, to view or listen to the audio of these lectures).
Here is a link for pre-recorded lectures that can be viewed at any time, without fee or pre-registration:
https://www.christianscience.com/christian-healing-today/lectures-online/lectures-on-christian-science
Find the current Sentinel Watch audio program at this link
https://sentinel.christianscience.com/sentinel-audio/sentinel-watch/when-music-is-prayer?ICID=SEN Subscriber Home|Sentinel Watch Block
Check out the Indiana Inspiration Phone line 317-854-8484 —this phone line is "on" 24/7 throughout the year. The phone line is a joint effort of Indiana churches.
The First Church of Christ, Scientist, in Boston—The Mother Church—offers articles, audio programs and other resources on its website, https://www.christianscience.com/christian-healing-today/praying-about-world-issues?icid=Homepage:slot1:Read more